Seo writing is essential for any brand online.
Effective SEO content drives highly targeted traffic to your website. However, getting into the first page of Google search results is getting harder and harder, with hundreds of content published every day.
So here are 50 actionable SEO content tips to help you get ahead of your competitors.
1. Understand the best keywords that work for your audience and your business goals.
2. Use good keyword generation tools.
3. Don't aim for keywords with massive search volumes. Be realistic with your keyword goals.
4. Organically use keywords throughout the content.
5 . Pay attention to the topic clusters.
6. Be sure to cover a topic from all angles.
7 . Don't forget to use keywords in page titles, headers and backlinks.
8 . Use long-tail keywords in subtopics.
9. Target multiple relevant keywords to expand your content's reach. 
10. Avoid creating multiple pieces of content covering the same topic for the same keyword.
11. Include keywords in your meta description.
12. Never stuff or overuse keywords.
13. Create original content.
14. Understand the expectations of your audience when writing each content.
15. Create valuable and in-depth content.
16. Remember that Google indexes not only pages but also passages within the page.
17. Learn what you need to do to earn a featured snippet.
18. Answer questions in your content.
19. Create long content to deliver value and earn backlinks.
20. Tweak titles based on keyword relevance, ranking data, and search volume over time.
21. Don't forget the content after publishing it. Regularly revisit and tweak them to improve its ranking.
22. Create your content following the format of top-ranking content for the keyword you use.
23. Write for skimming and scrolling, not reading. (Make your content easily scannable.)
24. Work on your first line just as much as you work on your titles.
25. Use simple language when writing.
26. Understand the user intent behind a searcher's query, and provide relevant information.
27. Create more evergreen content.
28. Build upon the content you already have to strengthen it even further.
29. Publish new content regularly.
30. Work on your click-through rate with attractive titles and meta descriptions.
31. Build credibility with quotes or data from credible sources.
32. Keep your URLs short.
33. Optimize images, file names and alt text.
34. Compress images for fast page load speed.
35. Add descriptive Alt Tags for images.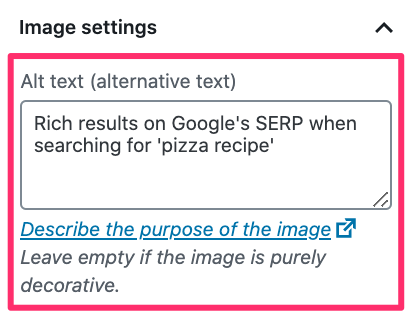 36. Work on earning backlinks. 
37. Interlinking your articles with the relevant keywords.
38. Try link building with visual elements such as infographics, graphics, graphs and charts.
39. Link out to authoritative sites.
40. Use keyword variations, related keywords and synonyms to avoid keyword stuffing.
41. Use interlinks to enhance the reader's experience to help them fulfill their original search intention.
42. Remove Broken Links or Error 404.
43. Set your web analytics correctly. 
44. Focus on page load speed.
45. Don't get greedy with pages that rank well and manipulate them to get them to rank higher.
46. Do your best to keep your readers stay longer on your website.
47. Improve Your Online Reputation as google favour Expertise, Authoritativeness, and Trustworthiness of a company when they recommend content.
48. Make sure the technical SEO of your website is on point.
49. Work with designers for improving the web page experience.
50. Optimize your website for mobile.
Today SEO has become an art than a science, and content plays a huge role in any effective SEO strategy.
Every step of the way, from brainstorming ideas, writing, publishing to content maintenance, content writers and digital marketers should keep an eye on various factors to get a good return with SEO writing. Follow these tips to create better SEO content. 
Get First-Rate SEO Content For Your Business From Professional SEO Content Writers