When you are looking for a copywriter in Sri Lanka to hire for your next project, there are so many things that you should consider. A good copywriter can bring so much to the table to improve your marketing campaigns and their effectiveness.
So in this article, we share everything you need to know before hiring a copywriter in Sri Lanka.
What is a Copy?
Copy is defined as written communication that is meant to convince an audience to take action or to raise brand recognition.
A copy is used by a brand with the intention to promote the business, its products, or its services to its target market.
Here it's important to understand that copy and content are not the same thing. All copies are content; however, all content is not a copy.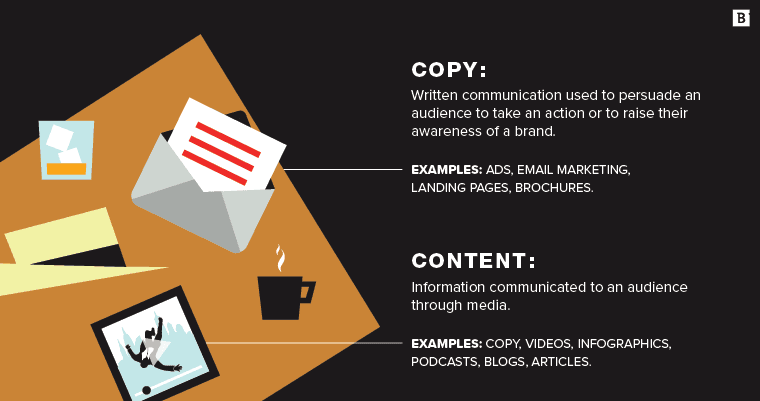 Content, in simple words, is all content in all forms(text, graphics, audio, and video) that is used to communicate with a target market.
Blogs, articles, press releases, how-to guides, ad copies, and web page copies all come under it, and copies are only a sub-category of content.
All businesses need someone to create their copies, and this is where the copywriter comes in.
Who is a Copywriter in Sri Lanka?
Copywriters are skilled wordsmiths who create marketing and promotional-related copies in a variety of mediums. This includes online, mobile, video, social media, and brochures.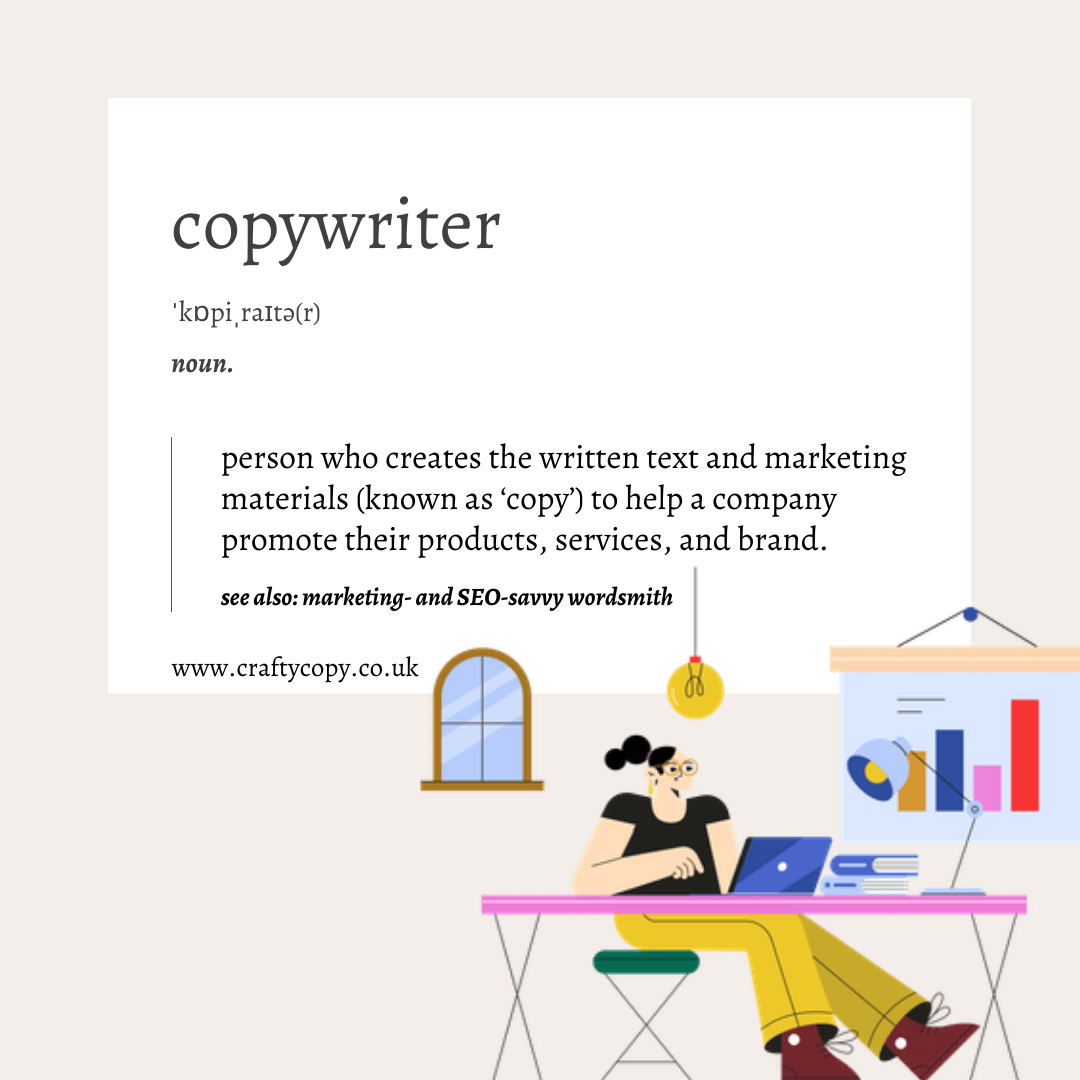 A good copywriter will help you create attractive and effective messages for your marketing campaigns and materials. This can range from web copy, sales pages, emails, social media posts, and promotional videos to ad copies, etc.
A copywriter's service is critical for your business, whether it's for closing, selling, or building urgency to buy a product.
They specialize in personalizing their language and style to connect, enlighten, and inspire target groups, therefore increasing brand exposure and sales.
A copywriter is essential for your consumers to interact with your organization, and your company deserves the finest.
Your copywriter must use words and pictures that accurately represent you, your ideals, and the quality of your product. They would focus readers on the message and then skilfully guides them on a journey until the reader is ready to make a commitment (A purchase)
You and your copywriter should have a collaborative creative partnership with a similar purpose. This is why choosing someone who understands your brands and can assist you in bringing your vision to life is vital to the success of your marketing campaigns.
Types of Copywriters in Sri Lanka
#1 Conversion Copywriter
A Conversion Copywriter specializes in the art of persuasion for selling. These writers are experts in creating messages that can sell ideas, products, and services to people by using facts and established psychological models. These are the people you need for creating ad copies, brochures, emails, or CTAs.
#2 SEO Copywriter
If you are looking to create copies for your website, you need a SEO Copywriter. These writers know their way around SEO and will help you create compelling copy that works well with search engine algorithms to help you get more attention online.
SEO copywriters know the SEO rules and techniques which they will use to help your web page rank higher on google. Best for creating web copies, web content, Landing pages, product and service pages.
#3 Creative Copywriter
Hire a Creative Copywriter if you want access to an innovative mind that can provide a plethora of creative ideas. These types of writers are typically found in advertisement agencies.
They can instantly provide fantastic ideas for a variety of clients and eye-catching design advertisements.
Professional vs Amateur
A great copy should be capable of evoking emotional responses from your prospects. And only an experienced copywriter can pull this off.
Differentiating between competent and amateur copywriters is critical for your company's success.
Remember that the message is what influences your audience to act, which is why quality copywriting is critical for your business.
When producing copy, professional copywriters are trained to use a tone that works for your target market. They understand how to use terms that are relevant to your topic and industry based on market research.
They can also compose seamless and easy-to-understand copies that reflect your brand and deliver the message effectively.
Inexperienced copywriters, on the other hand, are academically focused and may not understand the tone, writing style, and words that work for your audience.
They might lack knowledge of copywriting techniques and marketing psychology which can reduce the effectiveness of a copy.
Freelance Vs In house
There are many highly experienced copywriters available for hire who can start immediately. When looking for a copywriter to hire in Sri Lanka, you can hire them as full-time employees or work with a freelancer. Often freelance copywriters work remotely on a per-project basis.
Many businesses assume that hiring an in-house copywriter is a good idea, but many business owners fail to see that copywriters are best suited for project-based work — Unless you have an ongoing workload for your copywriter.
Skills of a Good Copywriter
Apart from outstanding skills in writing, there are many areas a copywriter should be aware of to deliver a high-quality service. Professional copywriters in Sri Lanka are well versed in these areas, which you need to check before you hire one.
· Excellent written and verbal communication abilities.
· A solid command of the language in which they will be writing
· Advanced grammar skills.
· Ability to accept feedback from peers, editors, and clients
· Knowledge of content management systems (CMSs).
· Understanding of fundamental search engine optimization (SEO) principles.
· Outstanding research, detail-orientation, organizational, and time management skills.
· Ability to function in a fast-paced workplace with little supervision
· Basic knowledge of marketing and digital marketing.
Experience in Your Industry
Just as there are in every other field, there are copywriters that specialize in different industries. They will have extensive knowledge and experience in a specific niche.
This means they understand the industry jargon, the tone that works for that specific market, the behaviours, and the pain points of the prospects. For example, there are copywriters in Sri Lanka who specialize in the medical field, insurance field, and tech field.
Hiring a copywriter who has experience in your industry or a similar industry affects the quality and effectiveness of the copy.
But this doesn't mean that certain copywriters are incapable of adapting to a wide range of audiences. There are skilled copywriters out there who can swiftly learn about different audiences and complex industries and deliver a great copy.
However, if you hire a writer who doesn't have prior experience in your niche, it's always wise to ask for a sample. So you can be sure if the writer can meet your expectations before starting the project.
You may be required to pay for the writer's time, but it will be well worth it in the end.
Copywriters in Sri Lanka on Social Media
As for many things, social media is a good place to find copywriters in Sri Lanka.
LinkedIn is the best social media platform to start your search as you will find a lot of professionals there. You can check their profile, and if their bio convinces you to contact them, then most probably, you must have found your writer.
Facebook groups are also a great place to find freelancers. But experienced copywriters are rare to find, although there are few on the platform.
Copywriter in Sri Lanka on Freelancing Sites
Freelance websites such as Fiverr or Upwork are popular places to look for copywriters for hire. On such platforms, there are hundreds of writers to choose from who offer their services at different price points. For example, you can find writers who charge 10$ to 100$ for a copy.
As the rupee keeps falling, paying your copywriter in dollars is not a wise decision – especially if you are looking for a copywriter to work with in the long run.
If you are looking for low-cost copywriters, freelancing platforms are a good place to start your writer hunt. But keep in mind that you always get what you pay for, so you can expect high-quality work from such writers.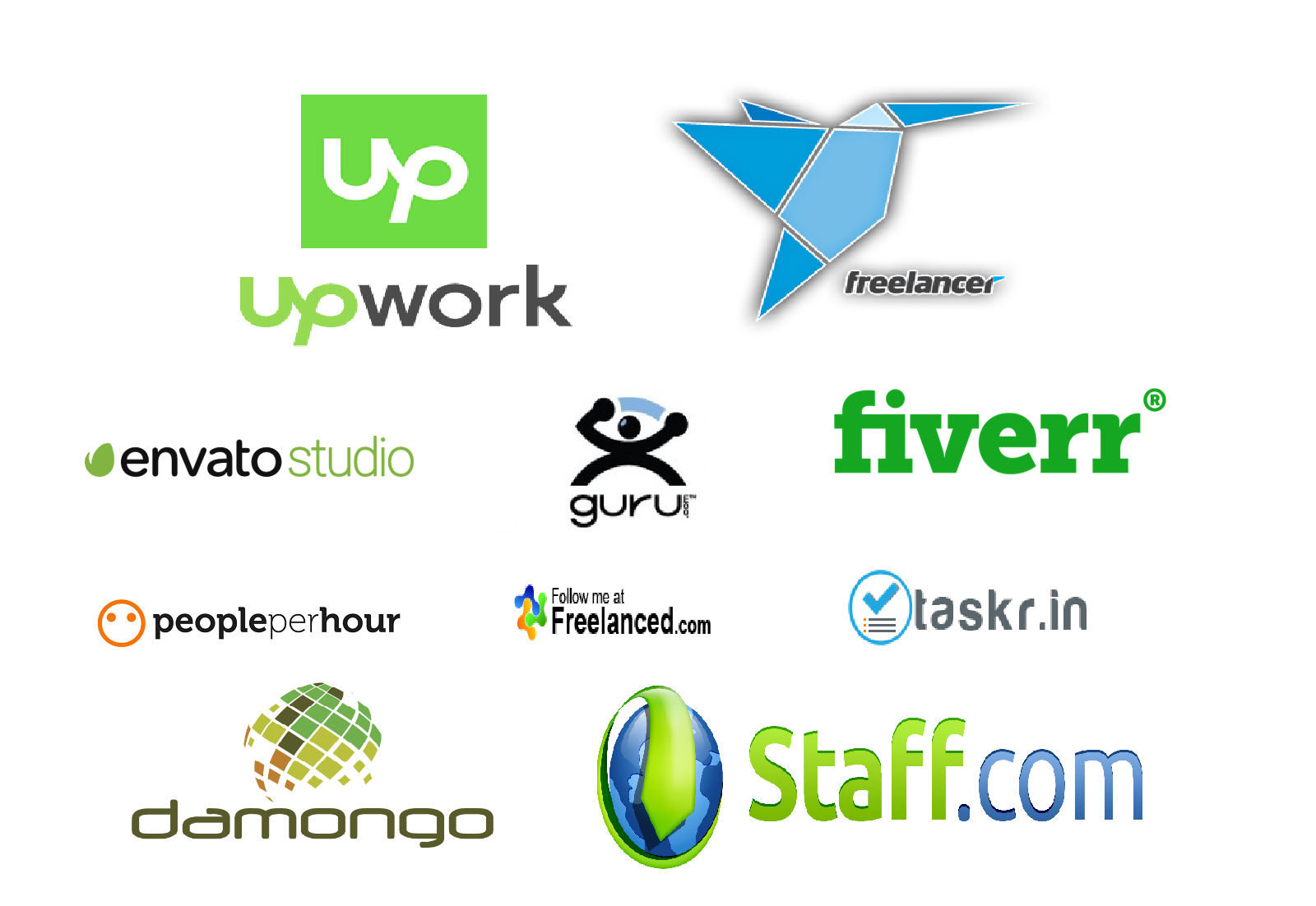 Also, be sure to make sure that your writer can deliver the quality they showcase in their profile since anybody can set up a profile on these platforms and pretend to be a high-quality, professional copywriter. So, avoid sites like Upwork and Fiverr if you don't want to work with inexperienced copywriters.
Copywriting Services in Sri Lanka
When you hire a copywriting service in Sri Lanka, you don't have to worry about making sure your writer is good or not. Such services have experienced writers who have extensive experience in what they do.
Also, with a copywriting service, you get editors and other content marketers who review and edit the copy in several editing rounds.
A content writing service often has a team of writers, so you can easily find someone who has experience in your industry.
Yes, such services will cost you more than a freelancer. But you will receive professional service and effective results with zero hassle — Which will be worth all your money.
Also, it's common not to hear from freelancers after they get the advance payment or when a lot of revisions come after submitting the first draft.
But this won't happen with a team of writers as they are following a more organized service process. Often more than one person is involved with a project and this holds the writers accountable to fulfill the agreed duties without you having to call them dozens of times to get an update.
At Snappy Script, we offer copywriting services across many industries since 2015. Our experience ranges from tech, digital marketing, SaaS, construction, insurance, BPO, accounting, tourism, marketing, crypto, blockchain, fashion, beauty, medical, exports, agriculture, and more. However, we specialize in tech and tourism niches.
Over the years, we have helped our clients create hundreds of web copies, landing pages, sales pages and other marketing materials. We can tell you all about our work. But there is nothing more convincing than seeing our work for yourself.
The type of copywriter you want to hire.
There are numerous types of copywriters who specialize in various niches. If you are looking for someone to do your web copy, you need a web copywriter in Sri Lanka who knows about web copy and SEO.
If it's an ad copy for print media, you need a copywriter who understands and has experience with traditional media. Also, if possible, try to look for a writer who has experience in your industry.
Review the portfolio
A copywriter's portfolio showcases their past work and samples, and this is the best way to assess the quality of their work before hiring them. From quality to writing style, it will help you understand if they're a suitable fit for your company.
Ask for their prior work in your industry when you are requesting samples. So you can see their work in your very industry.
Copywriters in Sri Lanka & Their Prices
Ask for their prices and see if they are flexible in negotiations. Copywriters who are open to negotiating their rates can be compelling if you are budget concerned.
But keep in mind that there is a chance for the ones who are least flexible when it comes to pricing to be good writers for sure. They are not desperate to get the job at any cost, and they stand by their fair price.
This is usually because they have plenty of work coming in, which is an indicator of quality. But it's not unfair to expect a discount if you are looking for a long-term partnership with your writer.
When you get the prices, see if they offer you a range of prices or packages.
Also, see if their prices match their experience level. Because quoting too low should be as concerning as quoting too high. Often the majority of the copywriters in Sri Lanka charge for the project, while some may charge an hourly rate or fee based on the word count.
Final Thoughts
The value that a copywriter can bring to a business is enormous. No matter at what stage you are in your business journey, they can help you take your marketing campaigns to the next level.
However, finding a good copywriter in Sri Lanka can be challenging, especially if you don't know what to look for in a copywriter. So we hope this article will help you start your copywriter hunt with more confidence and select the right one for your project.